Although these invalidations were strong, they are not for ever. A bad Brexit can still happen this year, Italians can still vote far right in a year or two, the Chinese government can still play a Trump card and influence negatively the US election in a year's time by hardening the duel for world domination. As for SPX, it can still go down the hole in a month or two...

But for now, all is good in the financial health of our respective Kingdoms.
All this had an impact on our insurance. It got cheaper, and it will probably continue to get cheaper over the next few weeks. At the risk of you thinking I am obsessed with the stock market (it is a good crystal ball reflecting the general short-term and future wealth of our kingdoms!), here is an update on our situation as of this week-end.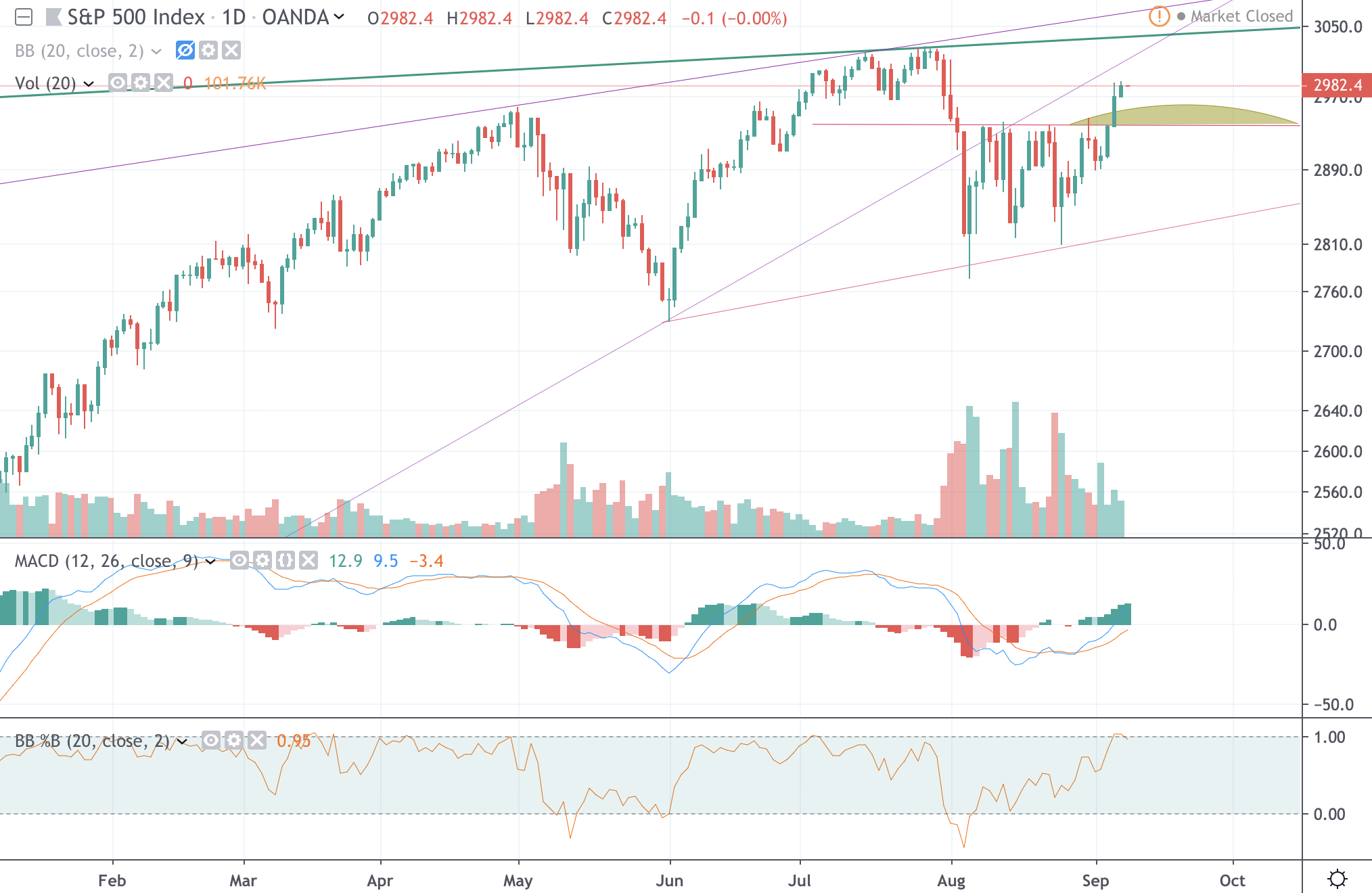 I had drawn a possible double top (the little rising sun above the last triangle) which got pierced into within a day. Not even worth bothering about negativity... So here we are, out of the ping-pong of the previous triangle, and mid-way through our ascent to SPX 3035. By the looks of it, and if next week is another risk-off repeat, SPX 3020 could come by end of next week.
So if you do not yet have your insurance in place, in one or two weeks time may be a good opportunity to bother about risk and negativity. Two or three percent of your liquid wealth invested in Silver, Gold, or good related miners is good insurance.
In the next few months, unless we have eventful risk-on, I will get more into details on the structure of my pension portfolio. If you have read the book Out of the Rat Race and remember well, I manage it directly, trying to avoid the pitfalls of trading (not always easy!)

To your journey!