Last week, we saw that the global economy is at a cross path. This week, the SPX tagged the upper part of its channel again, and then did not break up. So we are still in the same condition... Awaiting relief or downpour.
This is where Silver comes in... Gold and silver are a good edge against many evils, such as inflation and risk. Despite the mad money printing of our central banks, it does not look like rampant inflation is around the corner. Hey, the banks are still lending money for near 0% interest over long term. As for risk... After 10 years of a bull market, maybe it's time to take a bit more attention to risk...
Let's have a look at the global picture of our Silver friend.


From 2009 when the economy tanked, it went from below $10 to over $40 within 2 years. Some called this a parabolic move. Then as the economy got stabilised and went on to get better and better, it gave back most of its gains, reaching a base of $13-14 several times in the last 3 years.
We can see in the graph above, two downward stages. A first steeper one took place from 2011 to 2016 and was broken on the upside mid-2016. This gave birth to another downward channel, less steep, more narrow, and shorter in duration from mid 2016 to mid 2019. Guess what, this downward channel got broken a mere few weeks ago.
But if we inspect more closely, we see a kind of possible canary in the coalmine.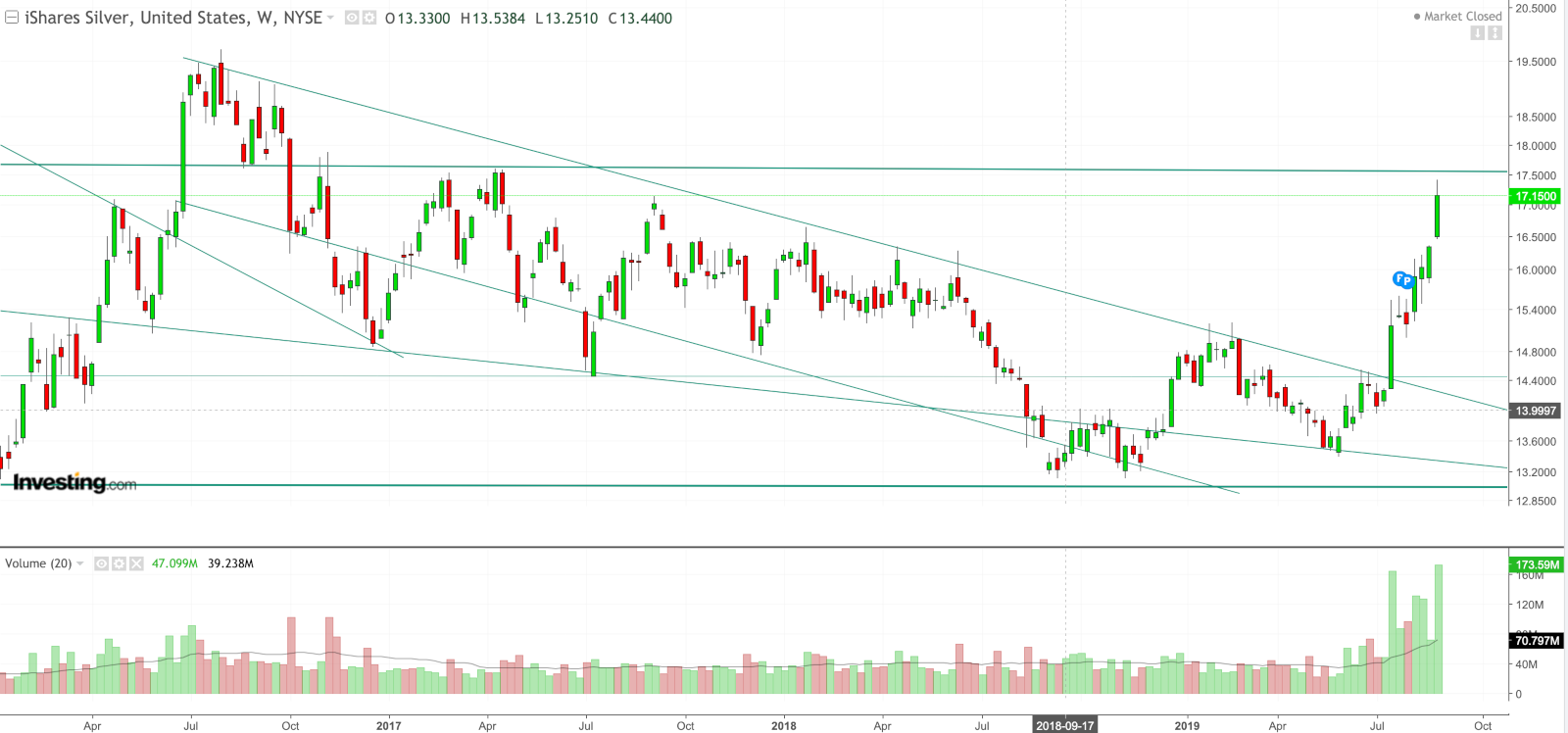 Silver shot up by around 20% within a month and tagged its upper resistance. From there, we should expect a little pause and/or retreat. But if it were to go over the $18-19 range, ie the 6 years strong resistance becomes a base, then the sky is the limit once more.
And there's one more thing... Why Silver and not Gold? Well... the answer is here below, in the Gold:Silver price ratio.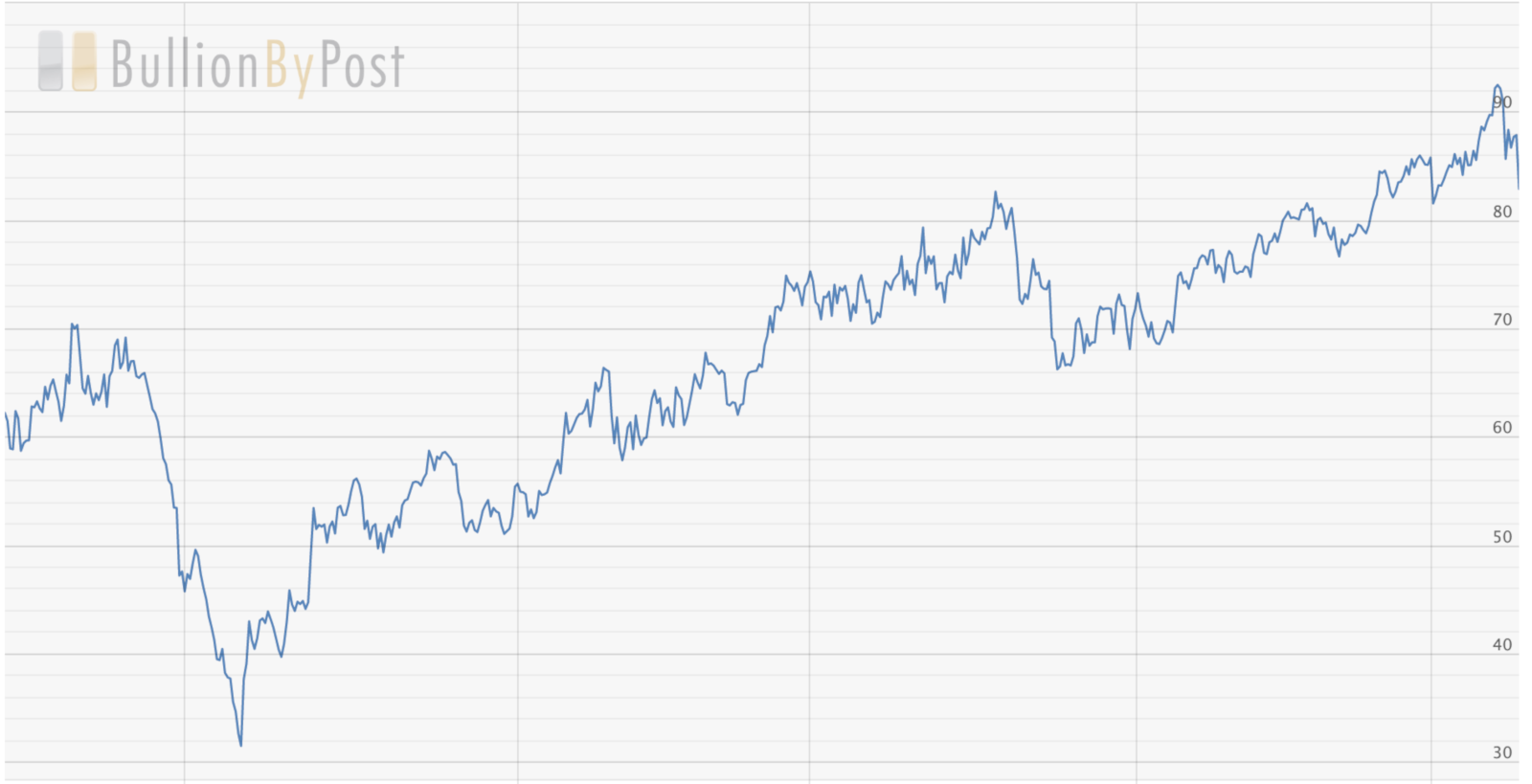 Over the past 10 years, the median ratio has been between 60-70. A recent ratio of 90 shouts very loudly that Silver is a cheaper insurance than Gold is.
Some folks noticed recently, and the ratio is on its way to correcting sharply towards the 80s... If you'd like to buy insurance against risk, the coming weeks may offer a good risk/reward balance with Silver, whether it takes a breather, or even if not.
Alternatively, but more leveraged, are some silver miners. As I explained last week, WPM is my best choice. Although FRES.L (on the London stock exchange) got badly beaten in the past few months for their poor performances. If they manage to turn around their performance and if Silver takes off, this one could be a leveraged insurance against risk on what the market can throw at you. And if your assets are in GBP, it's a double insurance against Brexit, as it is strongly leveraged on USD, so you get two insurances for the price of one!

Note: Insurance is an insurance, not an investment. 3-5% is plenty enough.

Disclaimer: I have SLV, WPM and FRES.L in my portfolio.

To your journey!